Mumbai, the city of dreams, is one of the most vibrant and diverse cities in India. It is a melting pot of cultures, languages, religions, and lifestyles. Mumbai is a city that never sleeps, where every day is a celebration of life. Whether you are a tourist or a local, Mumbai will captivate you with its charm and energy. In this blog, we will highlight the numerous reasons why people fall in love with Mumbai. Top 10 Famous Tourist Places in Mumbai
Mumbai is Rich Cultural Heritage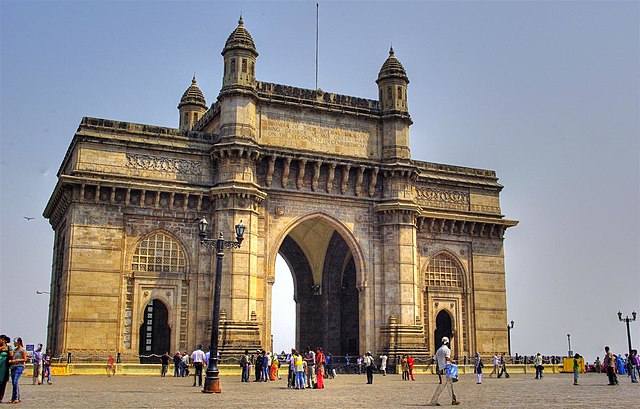 Mumbai has a rich and varied cultural heritage that reflects its history and diversity. The city was once a cluster of seven islands that were ruled by different dynasties and colonizers over the centuries. The influence of these rulers can be seen in the city's architecture, art, cuisine, and festivals. Some of the architectural marvels that showcase Mumbai's past are the Gateway of India, the Chhatrapati Shivaji Terminus, the Elephanta Caves, and the Haji Ali Dargah. Visit during Best Mumbai Darshan
The Spirit of Unity in Diversity
Mumbai is home to people from all walks of life and cultures. The city welcomes everyone with open arms and respects their differences. Mumbai's diverse population contributes to its charm and energy. You can find people from different states, religions, ethnicities, and backgrounds living together in harmony. You can also experience the diversity of Mumbai through its food, music, fashion, and languages. Explore during Mumbai One day Tour Package
The Allure of Street Food
Mumbai is a food lover's paradise, especially when it comes to street food. The city's street food culture is iconic and irresistible. You can find a variety of dishes and cuisines that will tantalize your taste buds and satisfy your hunger. Some of the famous dishes and eateries that you must try in Mumbai are vada pav, pav bhaji, bhel puri, pani puri, kebabs, dosas, sandwiches, kulfi, and falooda. Test of Street food during Mumbai one day tour
Bollywood – The Heart of Indian Entertainment
Mumbai is the home of Bollywood – the Indian film industry that produces hundreds of movies every year. Bollywood is not just a source of entertainment for Indians, but also a global phenomenon that influences culture, fashion, music, and art. Mumbai is where you can find the glamorous stars of Bollywood, as well as aspiring actors who flock to the city with dreams of fame and fortune. You can also visit film studios, watch movie screenings, or take a tour of Bollywood landmarks in Mumbai. Film City visit during North Mumbai Sightseeing One Day Trip by Private cab
The Coastal Beauty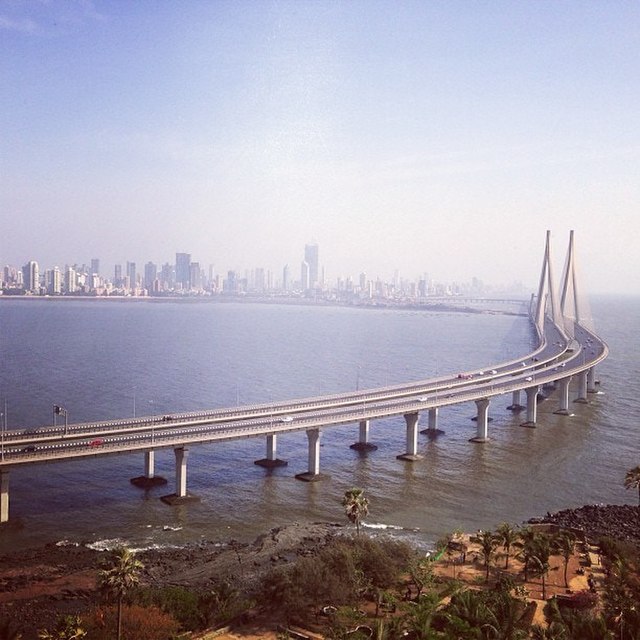 Mumbai is blessed with a stunning coastline that offers beautiful views and refreshing breezes. The city has several beaches that are popular among locals and tourists alike. You can enjoy the sun, sand, and sea at these beaches, or indulge in recreational activities like boating, surfing, or parasailing. Some of the serene spots along the coast are Marine Drive, Bandra-Worli Sea Link, Juhu Beach, Chowpatty Beach, and Versova Beach.
The Business Hub of India
Mumbai is India's financial capital and one of the most important economic centers in Asia. The city is home to many multinational corporations, banks, stock exchanges, media houses, and startups. Mumbai offers opportunities and entrepreneurial spirit that attract people from all over the country who want to make it big in the city. Mumbai is also known for its thriving industries like textiles, diamonds, jewelry, entertainment, and tourism.
The Resilience Amid Challenges
Mumbai is a city that has faced many natural disasters and other challenges over the years. However, Mumbai has always shown its ability to bounce back and overcome adversity with courage and determination. The city's resilience and unity are evident in how its people help each other during tough times. Some examples of Mumbai's resilience are the 2005 floods, the 2008 terror attacks, and the 2020 COVID-19 pandemic.
Cultural Festivals and Celebrations
Mumbai celebrates various cultural festivals throughout the year with vibrancy and enthusiasm. These festivals showcase the city's diversity and spirit of joy. Some of the festivals that you can witness in Mumbai are Ganesh Chaturthi, Diwali, Holi, Eid, Christmas, Navratri, Dussehra, Maha Shivaratri, Janmashtami, Gudi Padwa, Parsi New Year, and Kala Ghoda Arts Festival.
Iconic Landmarks and Monuments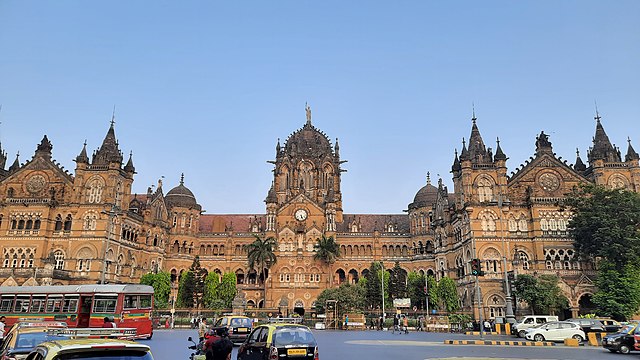 Mumbai has many landmarks and monuments that define its identity and character. These landmarks are not only tourist attractions but also symbols of pride and heritage for the city. Some of the famous landmarks and monuments that you should visit in Dream City are:
The Gateway of India: A majestic arch that was built to commemorate the visit of King George V and Queen Mary in 1911.
The Chhatrapati Shivaji Terminus: A UNESCO World Heritage Site that is a stunning example of Gothic and Indian architecture. It is one of the busiest railway stations in India.
The Elephanta Caves: A group of rock-cut caves that date back to the 5th to 8th centuries. They contain sculptures and carvings of Hindu and Buddhist deities.
The Haji Ali Dargah: A mosque and tomb that is located on an islet off the coast of Mumbai. It is a revered pilgrimage site for Muslims and a popular tourist destination.
The Taj Mahal Palace Hotel: A luxury hotel that was built in 1903 and is considered one of the finest hotels in the world. It is also a landmark of Mumbai's history and culture.
The Enchanting Nightlife
Mumbai is a city that never sleeps, and its nightlife scene is dynamic and exciting. The city has a plethora of nightspots and entertainment venues that cater to different tastes and moods. You can find pubs, bars, clubs, lounges, live music venues, comedy clubs, theatres, and cinemas in Mumbai. Some of the popular nightspots in Dream City are:
Colaba Social: A hip and trendy hangout that offers drinks, food, music, and games.
Blue Frog: A live music venue that hosts performances by local and international artists.
Tryst: A nightclub that features a dazzling LED dance floor and a VIP lounge.
Canvas Laugh Club: A comedy club that showcases stand-up acts by some of the best comedians in India.
Prithvi Theatre: A theatre that stages plays by renowned and emerging playwrights.
Public Transport and the Spirit of Commuting
Mumbai is a city that is always on the move, and commuting in Dream City is a unique experience. The city has a variety of public transport options that are convenient and affordable. You can choose from buses, taxis, autorickshaws, metro, monorail, or ferries to get around the city. However, the most iconic mode of transport in Mumbai is the local train. The local trains are the lifeline of the city, carrying millions of passengers every day. They are fast, efficient, and cheap. They also offer a glimpse into the city's culture and diversity.
Another remarkable feature of Mumbai's transport system is the "dabbawalas" – a group of men who deliver home-cooked meals to office workers across the city. The dabbawalas are known for their accuracy, punctuality, and simplicity. They use a complex coding system to identify and sort the lunch boxes, which they carry on bicycles or trains. They have been recognized by Harvard Business School as a model of excellence.
Shopping Extravaganza
Mumbai is a shopper's delight, offering a range of options from street markets to high-end malls. You can find anything and everything in Dream City – from clothes, accessories, jewelry, electronics, books, antiques, handicrafts, to souvenirs. You can also bargain and haggle for the best deals in Mumbai's markets. Some of the popular shopping destinations in Dream City are:
Colaba Causeway: A bustling street market that sells fashionable clothes, bags, shoes, sunglasses, watches, and more.
Crawford Market: A historic market that sells fresh fruits, vegetables, spices, nuts, cheese, meat, poultry, and more.
Chor Bazaar: A flea market that sells antiques, vintage items, furniture, art, coins, stamps, and more.
Linking Road: A shopping street that sells trendy clothes, accessories, footwear, cosmetics, and more.
Phoenix Marketcity: A mall that houses over 600 stores selling local and international brands.
Warm and Welcoming Locals
Mumbai's locals are known for their friendliness and hospitality. They are always ready to help and guide visitors with a smile. They are also open-minded and tolerant of different cultures and beliefs. Mumbai's locals are proud of their city and love to share its stories and secrets with others. They are also passionate about their food, music, movies, sports, and festivals. Here are some heartwarming anecdotes of visitors experiencing Mumbai's warmth:
A tourist from Germany who was invited by a local family to join them for Ganesh Chaturthi celebrations.
A backpacker from Australia who was offered free food by a street vendor who noticed he was hungry.
A traveler from France who was helped by a group of strangers to find his lost wallet.
Green Spaces and Recreational Parks
Dream City may be a concrete jungle, but it also has its share of green spaces and recreational parks that offer a retreat from the urban chaos. These green spaces are important for the city's environment, health, and well-being. They provide fresh air, shade, and natural beauty to the city dwellers. They also offer opportunities for relaxation, recreation, and socialization. Some of the parks and gardens that you can visit in Dream City are:
Sanjay Gandhi National Park: A large national park that covers an area of 104 square kilometers. It is home to a variety of flora and fauna, including leopards, deer, monkeys, birds, and butterflies. It also has attractions like the Kanheri Caves, the Lion Safari, and the Shilonda Trail.
Hanging Gardens: A terraced garden that is located on top of Malabar Hill. It offers a panoramic view of the Arabian Sea and the city skyline. It also has a flower clock, animal-shaped hedges, and a children's play area.
Horniman Circle Garden: A circular garden that is surrounded by heritage buildings and offices. It is a popular spot for cultural events, concerts, and festivals. It also has a fountain, a library, and a statue of Benjamin Horniman.
Shivaji Park: A large open space that is famous for its cricket ground and political rallies. It is also a place for fitness enthusiasts, joggers, walkers, and cyclists. It also has statues of Shivaji Maharaj and other leaders.
Priyadarshini Park: A park that is located along the coast of Napean Sea Road. It has a jogging track, a gymnasium, a yoga center, and a sports complex. It also has a beach and a nature trail.
FAQs
Is Mumbai safe for tourists?
Yes, The City is generally safe for tourists. However, like any big city, it's essential to exercise caution and be mindful of your belongings.
What is the best time to visit Mumbai?
The best time to visit Dream City is during the winter months, from November to February, when the weather is pleasant.
What are some must-visit landmarks in Mumbai?
Some must-visit landmarks in Dream City include the Gateway of India, Chhatrapati Shivaji Terminus, and Elephanta Caves.
What is the local language spoken in Mumbai?
The local language spoken in Dream City is Marathi, but English and Hindi are widely understood.
How can I explore Mumbai like a local?
To explore Dream City like a local, use local transport like trains and buses, indulge in street food, and visit popular hangout spots.
Conclusion
Mumbai is an irresistible city that has something for everyone. It is a city that celebrates its rich cultural heritage, its spirit of unity in diversity, its allure of street food, its Bollywood glamour, its coastal beauty, its business hub status, its resilience amid challenges. Its cultural festivals and celebrations, its iconic landmarks and monuments, its enchanting nightlife, its public transport and commuting system.
Its shopping extravaganza, its warm and welcoming locals, and its green spaces and recreational parks. Mumbai is a city that will make you fall in love with it over and over again. If you have not visited Mumbai yet, what are you waiting for? Come and experience the magic of Dream City yourself!